They have stated the game will still be mainly about open-exploration, However they have not revealed anything about any new game mechanics.
Unknown Worlds, developer of critically-acclaimed underwater survival game Subnautica has confirmed that a new stand-alone expansion, Below Zero, is in the works. The game will take place after the main story of Ryley Robinson's escape from Planet 4546B has wrapped up, and instead, we will be playing a new, unknown protagonist. It will be set in the Arctic region of Planet 4546B, where it seems Alterra, the corporation that Ryley Robinson worked for, seems to be retrieving some sort of data. "An alien civilization we can compare star charts with? That's our holy grail. We never expected we'd actually find it. – Unknown Alterra Employee" says one banner on the official site advertising Below Zero.
On the official site, the developer stated that "The concept of Below Zero is still developing. We are keeping the core gameplay mechanics, such as base building and open-ended exploration. We are also exploring new ones, such as thermal management, and more voiced dialogue at the core of the plot."
The game has been announced for a 2019 release, however, fans of the series can get their hands on a beta release as soon as later this year. Although, it is unclear what exact date either of these releases will actually happen. The developers have in the meanwhile, allowed fans into a Trello page, detailing what the developers are currently working on, what they know they have to do, and what has been done. They have warned however, that there and will be both minor and major spoilers for the expansion.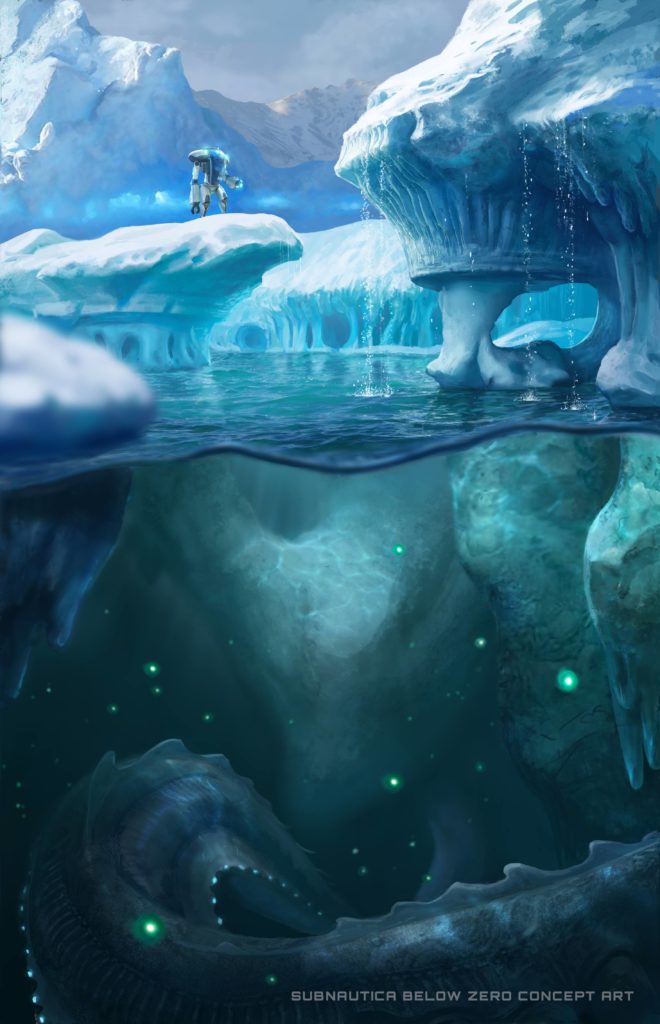 The original game gained praise for it's ability to deliver an wet spin on the survival genre, and manage to deliver an intriguing Sci-fi story alongside it. It gained an 87 metacritic score for it's PC release. It'll be interesting to see where the series goes from here.
What do you think about Below Zero? Are you gonna look at the developer's Trello page? Join the discussion below.
Image Source: Subnautica Below Zero's Official Page