It was registered with GMO Internet, the same company that Capcom used to register the Resident Evil 7 and Monster Hunter websites.
The DMC discord server was abuzz last night, when one of the users "The Palemoon" discovered that a domain had been registered for Devil May Cry 5, and through GMO Internet. GMO Internet are a japanese company that Capcom has previously worked with to set up websites for their other games like Monster Hunter. The findings were later uploaded to forum site Resetera.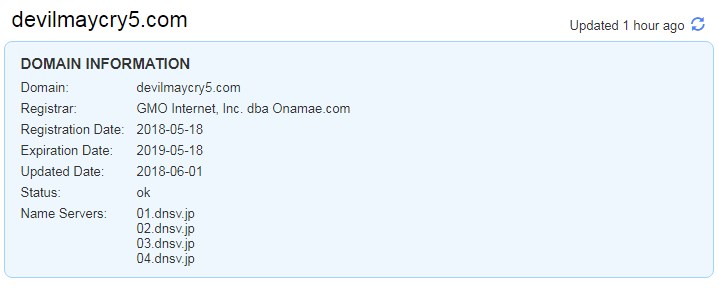 This comes after Austrian retailer Gameware placed a listing up on their website for Devil May Cry 5 for Playstation 4 and Xbox One, and after a tweet that voice and mo-cap "Vergil" actor Daniel Southworth was tagged in, seemingly connected to the video games industry. It seems very likely that we'll see Devil May Cry 5 at E3 now.
What do you think about the recent leaks regarding DMC? Are you going to watch the E3 live-streams? Join the discussion below.
Image Source:Playstation 4 Pro Website